Aluminium Door
With BARAZIN, you can choose from a selection of 9 different types of anodized aluminum extrusions, most of which are offered in 2 varieties: Clear Anodized (CA) and Stainless (SS).
Black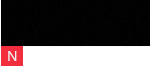 Clear anodize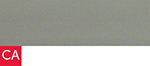 Stainless steel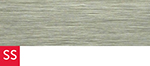 Sturdily built, BARAZIN's doors with aluminum extrusions are supplemented by a comprehensive collection of glass inserts on the cutting edge of style. These range from unique, contemporary decorative glass products to timeless doorlite designs to printed or laminated glass that provides endless possibilities for creating your own styles.
What's more, the glasses used in BARAZIN's cabinet and furniture doors are tempered (except Lacobel and mirror), ensuring durability and safety. Our aluminium doors are assembled with care, using reliable materials that guarantee a product with impeccable design, right down to the last detail.
*Colors may slightly differ from the ones illustrated.
** All glass inserts are tempered (except Lacobel glasses, Seedy glass and mirror)
Select a Product









82
Aluminium profile with included handle on one side and #89 on the 3 other sides.
IMPORTANT NOTE :
If the hinge side is perpendicular to the handle the minimal distance between the edge of the door and the center of the hole will be 4in instead of 3in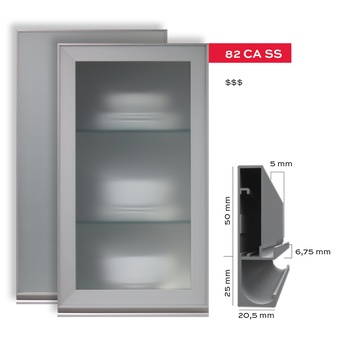 85
Profile with small return 2.75mm
We recommend opaque glass since you'll see the aluminium profile behind.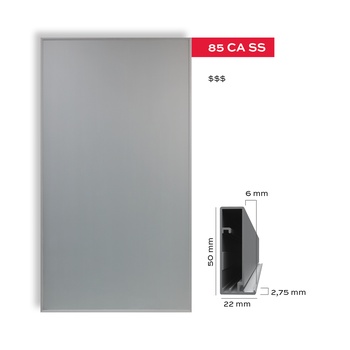 87
We recommend OPAQUE glass.
We can drill holes for handle (see technical document)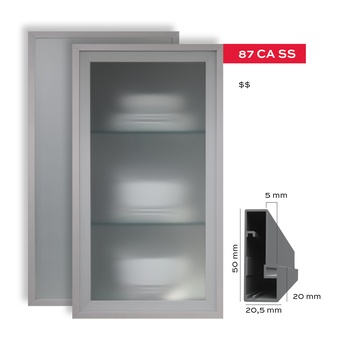 88
Can be assemble with our non-welded doorlite.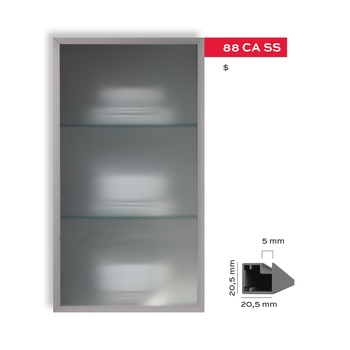 89
Doors with the 89 profile come without any handle. (See aluminium profile # 82)
The aluminum profile is identical on all sides.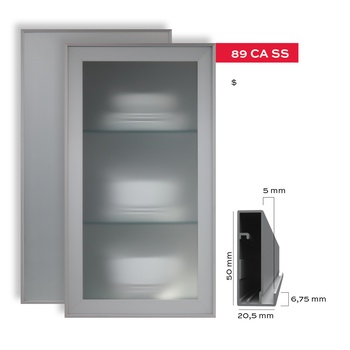 90
Can be assemble with our non-welded doorlite.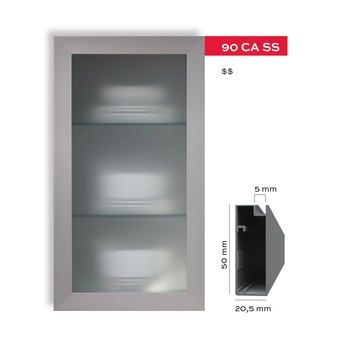 91
The only profil that we can combine laminated glass (8mm)
Visit our laminated glass section to see all the possible option.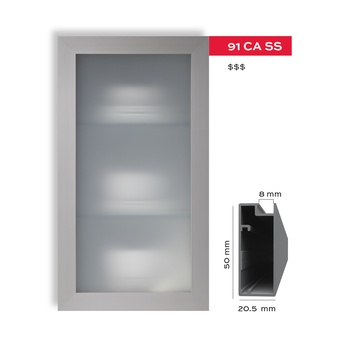 98
The only profile that has a thickness of 16mm.
Ideal for office furniture.
Can be assemble with our non-welded doorlite.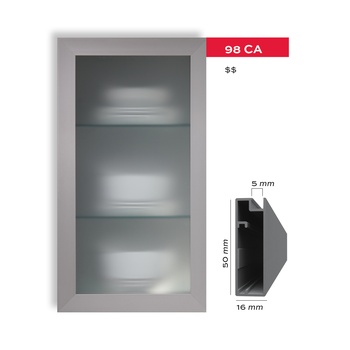 A2
No aluminium profile JUST GLASS.
Choose your color from our standard one or send us the PANTONE or RAL number.
That's not it yet, choose your color from 3 dfferent finishes:
Gloss
Mat
Reflex